In 2012, we raised $ 2,238.61
In 2013, we raised $ 1,475.00
In 2014, we raised $ 3,275.00
In 2015, we raised $ 2,150.00
On August 8, 2009, Zac Chapman crashed at Virginia International Raceway and suffered a head injury. A few short weeks later, on September 5, Jon Broom crashed at MSR-Cresson and also suffered a head injury. Both young men still have a long, tough road to recovery, but their progress so far has been nothing short of phenominal...but also expensive.
Zac's Facebook page
Both Zac (top row) and Jon (bottom row) are supporters of RideSmart and had attended many trackdays over the years. RideSmart wants to help with the enormous medical costs that Zac and Jon's families have incurred over the last few years and will continue to incur.
You can help too! Now through November 23, 2015, RideSmart is giving away a double-day trackday at each of our remaining events (ECR October 3/4, MSRH October 17/18, MSRC November 8/9, TWS November 28/29, 2015). RideSmart is donating the trackdays, and 100% of the monies collected will be split evenly between Jon and Zac. We've installed a counter at the top of this page so you can see how much we've raised. Let's see how high we can go!!
Tickets are $25 each, five (5) for $100, or $300 for 16. Drawing will be held one week before each event - Sept 28, Oct 12, Nov 2, and Nov 23. If you don't win, we'll keep your name in the drawing until the last event, so you have FOUR chances to win!
You you do win, you are not eligible for any remainaing drawings. Prize is both days at the event listed. You may use the prize yourself, or give or sell it to one person.
Questions? Email ridesmart@ridesmart.info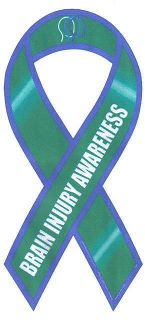 2012 Winner Number 1 - NOLA April 21/22: D. Warner (Verify)
2012 Winner Number 2 - Heartland Park June 16/17: C. Cabe (Verify)
2012 Winner Number 3 - Barber August 11/12: E. Stallings (Verify)
2012 Winner Number 4 - Two Texas Trackdays and $100 Credit: C. Cabe (Verify)
2013 Winner Number 1 - COTA June 2: S. Mehr (Verify)
2013 Winner Number 2 - MSRC 3.1 6/29: S. Mehr (Verify)
2013 Winner Number 3 - ECR 7/21: C. Fields (Verify)
2014 Winner Number 1 - COTA September 7: B. Schoonover (Verify)
2014 Winner Number 1 - Local Texas Trackday: T. Landrum (Verify)
2014 Winner Number 2 - Local Texas Trackday: G. Bennett (Verify)
2015 Winner Number 1 - COTA September 2015: D. Anderson (Verify)
2015 Winner Number 2 - ECR Double Day 2015: B. Klindworth (Verify)
2015 Winner Number 3 - MSR Houston Double Day 2015: D. Bowles (Verify)
2015 Winner Number 4 - MSR Cresson Double Day 2015: T. Hendricks (Verify)
2015 Winner Number 5 - TWS Double Day 2015: M. Vassil (Verify)