Training Camp by Bittinger Motorsports
Are you ready to give your riding skills a boost? Sign up for Bittinger Motorsports Training Camp.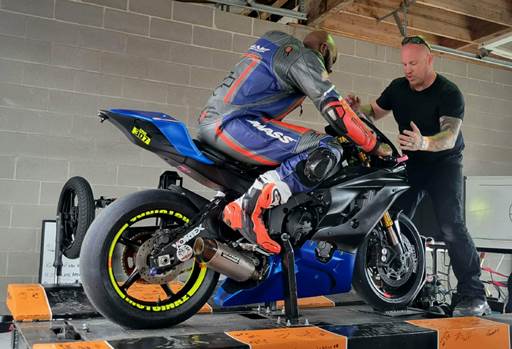 This is all day training on track and off with BMS Instructors (all CMRA racers)
Students receive all regular on track sessions
Students will start early with mini moto drills and will continue to alternate on track sessions with BMS Curriculum
Twice the seat time and instruction of a regular track day
Students will spend the day with BMS in lieu of RS classroom curriculum
What the BMS Camp includes:
Mini Moto Training
Paddock Range Drills starting early on Honda XR100's and Yamaha TTR125's - practice drills that you can immediately apply on track
Drilling focusing on vision, steering inputs, trailbraking, open body position, line building, late apexing.
Physical Training Equipment
Body position lean machine
Visual aid braking trainers
VR goggles specifically customized for the track
Specialized classroom curriculum customized by BMS for the individual track
2:1 On-Track Coaching
2 students to 1 instructor every session
On-board video all day long
Lap timer GPS data acquisition and analysis
The BMS program is in affiliation with RideSmart Motorcycle School and is only available to a set amount of riders. The goal is to build solid riding skills by studying each skill in a controlled, focused environment, then immediately applying the skill in the next on-track session. Our program WILL challenge you physically and mentally. Many of our students tend to become lifelong friends. We continue to mentor and coach our students long after training is over. The goal of our camp is to build riders' skillsets and racecraft from 1st-timers all the way up to racers at a faster pace. Do you think you're ready for the BMS Training Camp?  Register today! Spots are extremely limited!
Click here to register. Only $400.00 per day for COTA, $350 per day for MSRH or G2MP (you must be signed up already for NOVICE or INTERMEDIATE for Saturday or Sunday to register for BMS Training Camp. This additional fee does NOT include the trackday normal registration but is considered an Add-On for those previously registered). Also includes an external Airbag rental and scooter rental!