COTA Garages
At COTA, garages are available to rent. The garages are "open air" once the large doors are opened similar to many covered paddock areas.
Garages rent for $100 per day per spot and include electricity and a restroom that is restricted to garage occupants. Each garage has 8 spots available at $100 each. Each spot is for an individual rider. No sharing of a spot is allowed, though you can put more than one bike in a spot if you brought multiple bikes for your own use. Spots are assigned. When you arrive at COTA, check with registration to see where your assigned spot is.
Generally, garages are in a block of six as depicted below. Each COTA Garage is 20x60. COTA may have temporary walls dividing the garages into smaller blocks, we have no control of the specific layout or wall placement at the event.
There are two main doors on each end; they open onto Pit Road and onto the paddock area.
There are 8 spots in each single garage. During purchase, you may request a specific spot or garage, though there are no guarantees we can assign you your requested spot, but we'll try!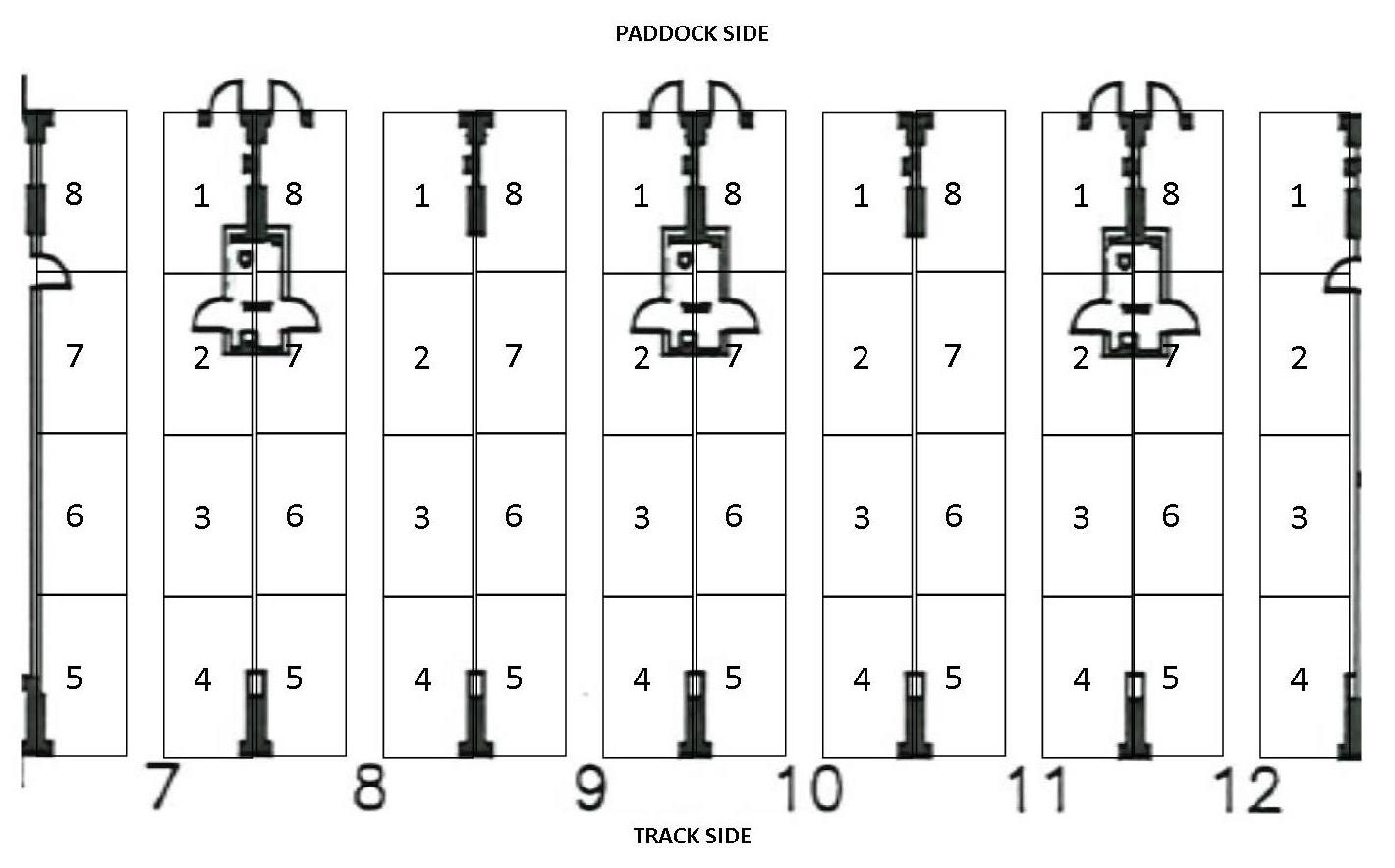 If you and a buddy want to be in a garage together, you each need to purchase a spot. Be sure to indicate you want to be with another person so when we make assignments we can put you together. All garage spots are assigned.
Beat the sun in the shade, get all your friends together, and have power for fans and warmers. Garages will be open at 6:00 am and closed at 10:00 pm. Equipment/motorcycles left overnight in the garages or on premises is at your own risk.
No camping, tents, or sleeping is allowed in the garages. Garages are available online, once sold out online, there may be a few spots available at the event on a first-come, first-served basis, cash only.
If you want an entire garage, they are available online for for $700. We allow up to 10 riders in a personal garage. We do not assign riders to individual spots when you purchase an entire garage, that's up to you.
To purchase garages, go to the event page and you'll see the garage availability below the Level or group selections.
Note: If renting for Saturday only, you must vacate the garage by 6:00 pm Saturday night. If renting Sunday only, your garage may not be available until 7:00 pm Saturday night.