Texas Track Day Motorcycle School
RideSmart is a motorcycle rider's school and NOT A TRACKDAY organization. We provide instructional assistance for a wide variety of skill levels. From the street rider up to the most experienced licensed racer and everything in between, our focus is to bring the most comprehensive set of tools available. We aim to help increase riding proficiency and safety, whether on the street, or improving lap times at the track. You can find one of our many Texas track day events at the following race tracks: Motor Speedway Resort in Houston (MSRH), Motorsport Ranch at Cresson (MSRC), and Circuit of The Americas (COTA).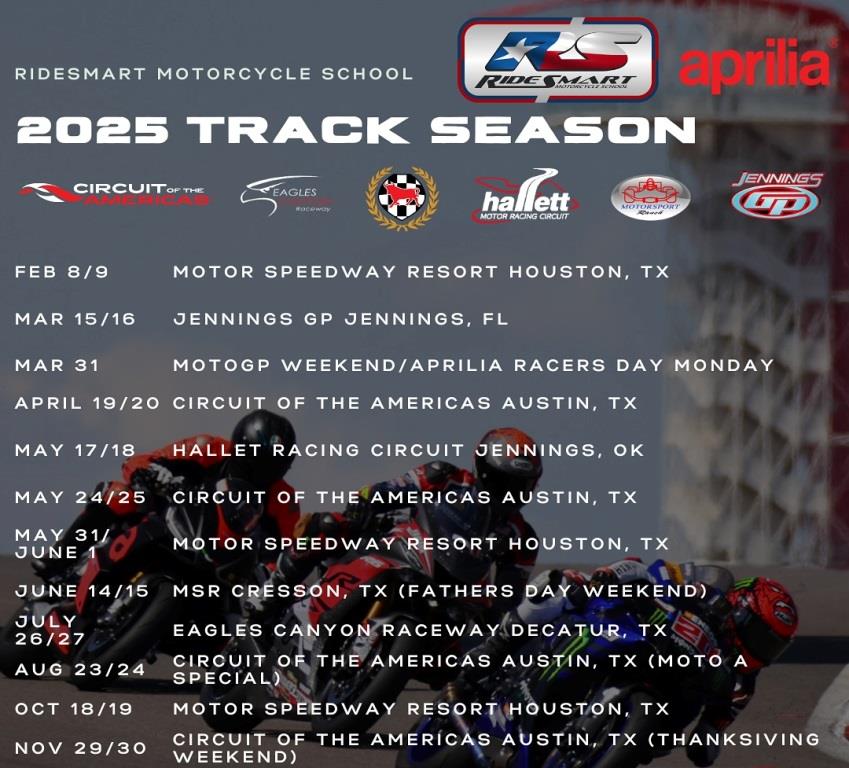 Click here to Join our Mailing List!
Circuit of The Americas General Event Information
When you purchase a trackday or trackday product, we'll add you to our mailing list. If you do not want to receive informational and promotional emails from us, go here to unsubscribe.